SaaS Protection
An easy and reliable way to secure your Microsoft 365, Google Workspace & Salesforce against accidental or malicious deletion, as well as other cloud threats such as ransomware.
Backups include 3x daily snapshot of each user's data
Store an unlimited amount of data at no additional cost
Perform point in time backups as needed at anytime
Trusted by over 1700+ leading UK organisations
Comprehensive Data Protection
Aspire SaaS Protection safeguards critical cloud data in Microsoft 365 and Google Workspace, offering reliable backup and recovery to prevent data loss from accidental deletion, malicious activity, or application outages.
Advanced Security Features
SaaS Protection enhances data security by employing advanced encryption and robust access controls. It helps businesses comply with data protection regulations and provides an additional layer of defense against cyber threats.
Scalability and Ease of Management
Aspire SaaS Protection easily scales with business growth, handling larger data volumes without sacrificing performance. Its user-friendly interface enables centralised management and simplifies backup and recovery across multiple cloud applications.
Protect your SaaS platform against data loss and online threats with Aspire's SaaS Protection.
Aspire SaaS Protection is a valuable solution for securing Microsoft 365, Google Workspace & Salesforce Data. it's essential to have reliable backup and recovery options in place, especially when dealing with cloud-based platforms like the prior mentioned SaaS based platforms. Accidental or malicious deletions, as well as threats like ransomware, can cause data loss and disrupt productivity.
By implementing Aspire SaaS Protection, users can benefit from enhanced security measures to safeguard their SaaS based data. It offers protection against accidental data deletions, ensuring that important information can be restored when needed. Additionally, the solution can help mitigate the impact of malicious attacks like ransomware, minimising the risk of data loss and allowing businesses to quickly recover their data.
Given the increasing reliance on cloud-based productivity suites like Microsoft 365, Google Workspace & Salesforce it's crucial to have comprehensive backup and recovery strategies in place. Aspire Saas Protection can help organisations maintain control over their data, improve data resiliency, and enhance overall productivity by ensuring that critical information remains protected and easily recoverable.
Microsoft 365
With Aspire SaaS Protection, you can rest easy knowing that your data from Exchange, OneDrive, SharePoint, and Teams is securely backed up and easily recoverable should the worst occur. Our service ensures that your SaaS-based data is in safe hands, giving you complete peace of mind.
Google Workspace
Aspire SaaS Protection now offers seamless integration with any Google Workspace tenant. This means that you can now have reliable backup and recovery for Google Drive, Google Drive Sync, Gmail, Google Calendar, and Google Contacts. With this integration, you can rest assured that your important data is protected and can be easily recovered if needed.
Salesforce
Aspire SaaS Protection offers comprehensive protection for Salesforce, encompassing Standard Salesforce Objects, Custom Salesforce Objects, Chatter Messages, and Apex Code. With Salesforce included in our suite of services, you can rest assured that your data is safeguarded at every level, Don't miss out on the opportunity to secure your Salesforce environment with Aspire SaaS Protection.
Solidify you Business Continuity plan today
What does Aspire SaaS Protection prevent?
Data Loss Due to Inactive Licenses
As one would expect, an active SaaS based license is required to access data. Unfortunately, inactive user data is permanently deleted, and there is no rollback option.
Data Loss Due to Ransomware
Microsoft as well as other SaaS vendors strongly advise 3rd party SaaS based backup and recovery as the only way to recover from data loss associated with ransomware encryption.
Time Lost in Restoring Files
Contacting Microsoft or other SaaS vendors Support for assistance with any data loss issue can be time consuming, and still may not result in restored files.
Data Loss Due to Permanent Deletion
When a SharePoint Online administrator deletes a site collection, all data will be placed in the Recycle Bin where it is kept for 93 days. At that time, it is automatically deleted, with no rollback option.
Data Loss Due to App Outages
Uptime guarantees provide peace of mind... until an app outage occurs. Planning for the unexpected is key to recovering quickly should an outage occur.
Data Loss Due to Accidental Deletion
When the Recoverable Items bin is purged, that data is deleted forever, meaning there's a single point of failure for data loss.
Want to discuss SaaS based backup and recovery more?
Why Aspire for SaaS based backup and recovery?
Infinite Retention
Aspire SaaS Protection offers the added advantage of infinite retention without incurring any additional fees, providinga cost-effective solution so businesses can seamlessly manage their growing data.
Self-Service Portal
Daily tasks and management can be conducted using the Datto portal within a self-service setting, or they can be overseen by Aspires' in-house team of Datto certified Business Continuity experts.
On-Demand Backups
Aspire SaaS Protection offers the flexibility to perform additional backups as needed, independent of the regular three scheduled backups. Initiating an on-demand backup does not impact the frequency or integrity of the regularly scheduled backups.
Simple, per-license pricing
Aspire SaaS Protection has straightforward and user-friendly pricing structure based ona per-license model. This simple pricing approach eliminates the complexities often associated with calculating costs for data protection and backup solutions.
3x Daily Backups
Aspire SaaS Protection also provides 3x daily backups. This robust backup frequency ensures that your Saas data is consistently protected and recoverable throughout the day leading to the most up to date recoverable version of data should this be needed.
Exemplary backup security
Aspire Saas Protection operates within a highly secure and private cloud ensuring end-to-end data protection. It employs robust encryption methods that meet government standards and comply with major regulatory requirements, such as GPR, ISO, SOC.
What Our Customers Are Saying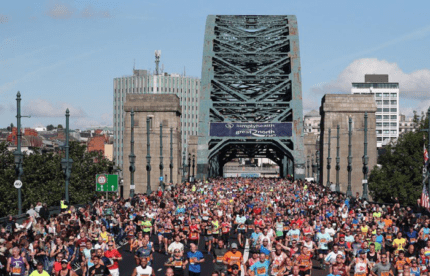 "From the minute we started talking to Aspire, they started listening to us, they didn't try to sell us an off-the-shelf product. They listened to our exact requirements. I see Aspire as an extension of my It team now and I also see them as friends."
"Aspire have consistently tried to deliver over and above our expectations – and they have succeeded. An experienced and forward-thinking organisation that are always easy to work with. We are safe in the knowledge that the experts at Aspire are taking care of our IT needs which ensures we can concentrate on providing our customers with the best possible service"
"Aspire provide everything we need from an IT partner and more. They ensure that we have a secure network and effective management systems to run our business, this enables us to continue to provide the best service for our customers. From the outset our experience of working with Aspire has been first-class. Everyone across the company is dedicated towards delivering a fantastic service."